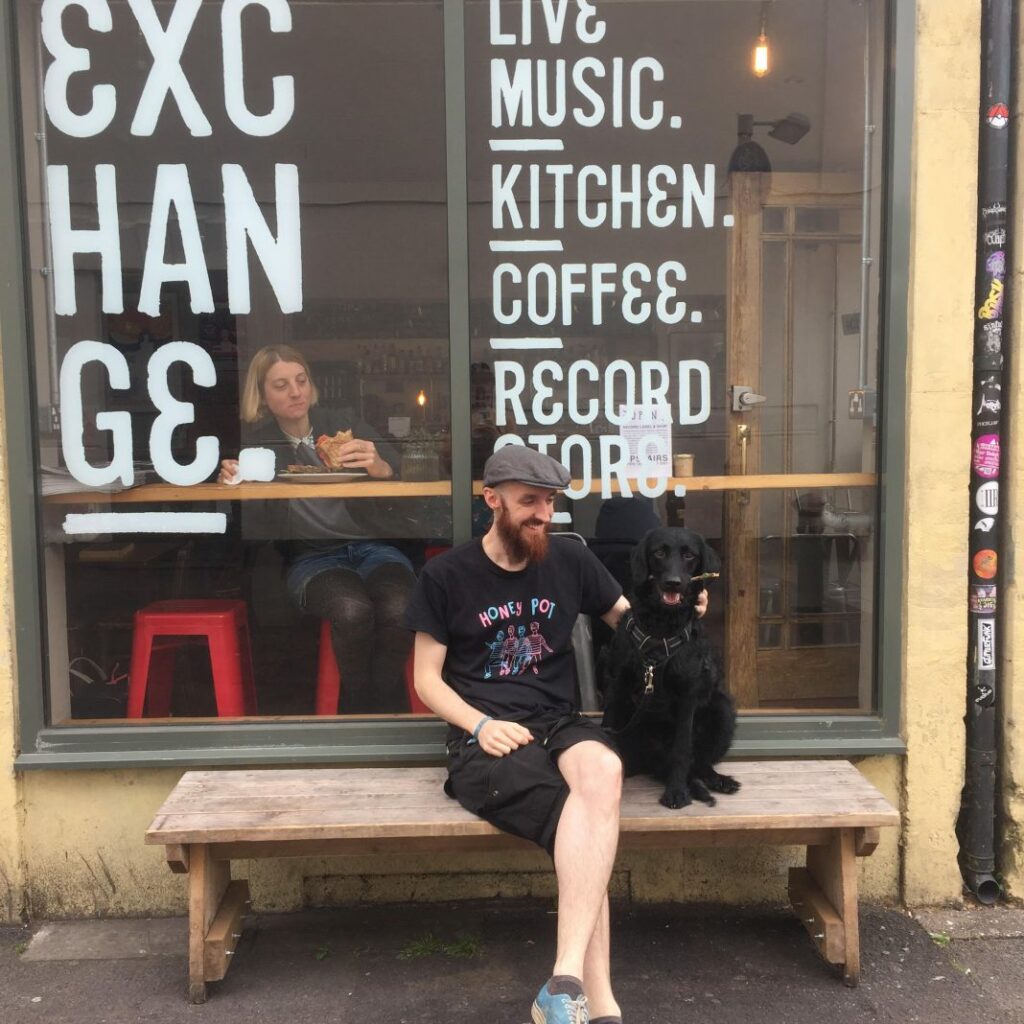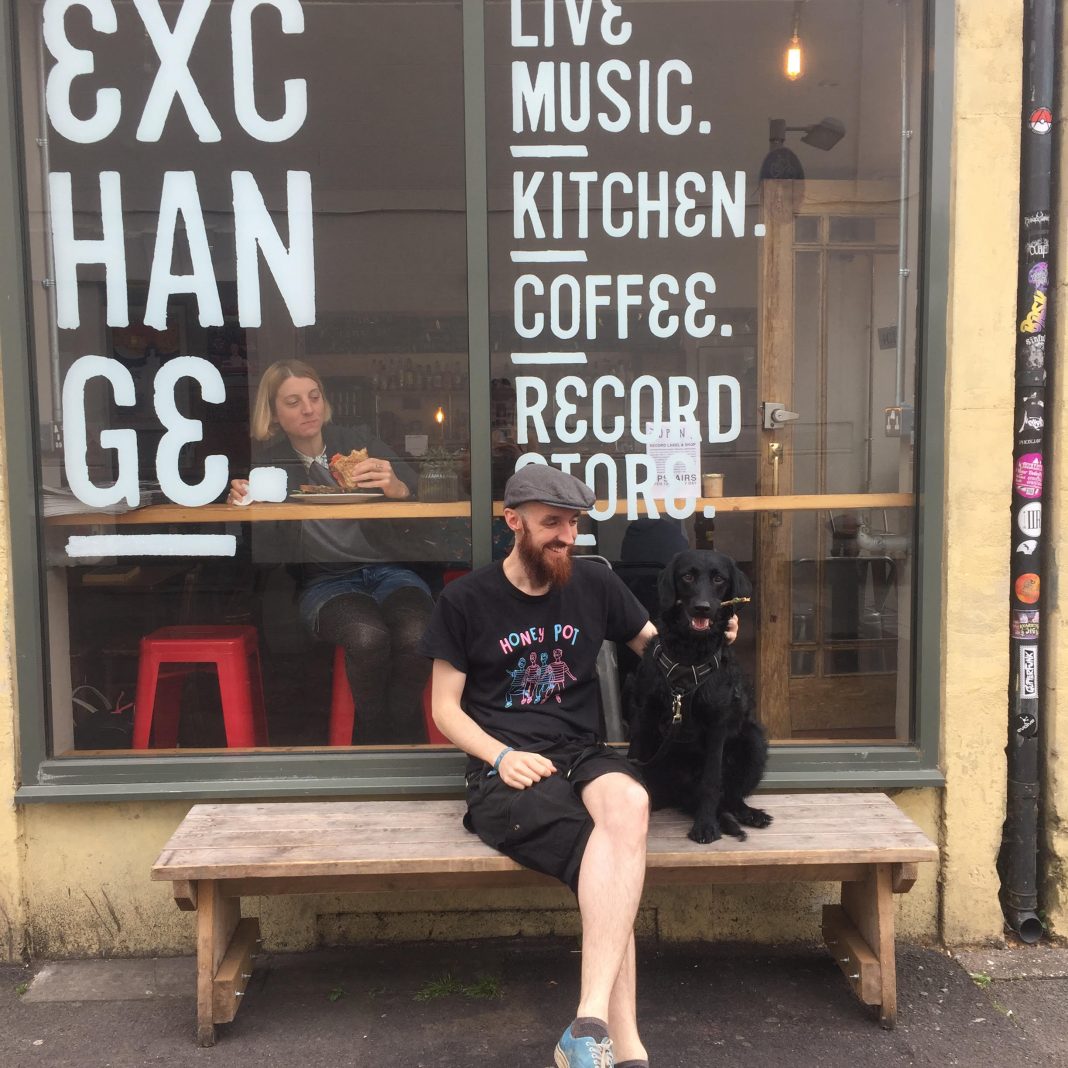 At the end of April, tireless Exchange legend Iwan Best is stepping down as Venue / Bookings Manager.
Iwan, we will miss you!
Iwan has been a key figure in Exchange since 2014 and his dedication and determination are epic.  From his role as Bar Manager, to his vision for Gig Buddies Bristol (including the highly successful launch), Iwan has had many positions at Exchange as well as promoting his own shows and being a general all round good guy.  He will be a tough act to follow! 
COVID was hard on music venues, but Iwan was tireless in making the most of it, coordinating our Fertile Ground sessions.  As a Director, Iwan's attention to detail and commitment to the venue and members of the Community Benefit Society have been invaluable.  He has supported countless staff to get skilled up, and worked with countless promoters and collectives to give the venue and Exchange community the positive reputation it has today.
Iwan is staying on as a Director (so hopefully we will still get visits from Pepper the dog from time to time).  We will be continuing a lot of the accessibility work he started.
All of the Exchange team wish Iwan the very best at his new job!