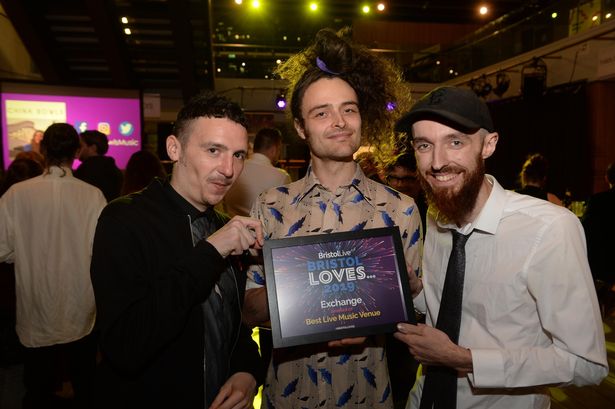 Last night at the 2019 Bristol Loves Awards Exchange was awarded 'Best Live Music Venue'.
Upon receiving the award Luke said "It's nice to be in a space where its independent businesses can network together. To be honest we were surprised we even nominated and we didn't expect it at all. We honestly thought it was a joke at first when we'd received the information that we'd won, so it's definitely a nice surprise."
Other great Bristol Music Venues to be nominated included SWX and The Fleece, whilst we were also happy to see Mothers Ruin and The Gryphon also recognised as winners in other categories.